About TALK
About TALK activities
We know little ones learn best through daily interactions with parents and caregivers. But busy schedules can make it hard to find time to create quality learning experiences. Libraries are here to help! TALK sends easy activity ideas and library event notifications that caregivers of babies and preschoolers can use to make any time learning time.
Based on Every Child Ready to Read, TALK activities build pre-literacy skills starting from birth, such as hearing letter sounds, building hand muscles and dexterity, and recognizing letters and numbers. Activities also build STEM and social emotional skills, to help parents make sure their children are fully prepared for a successful school experience.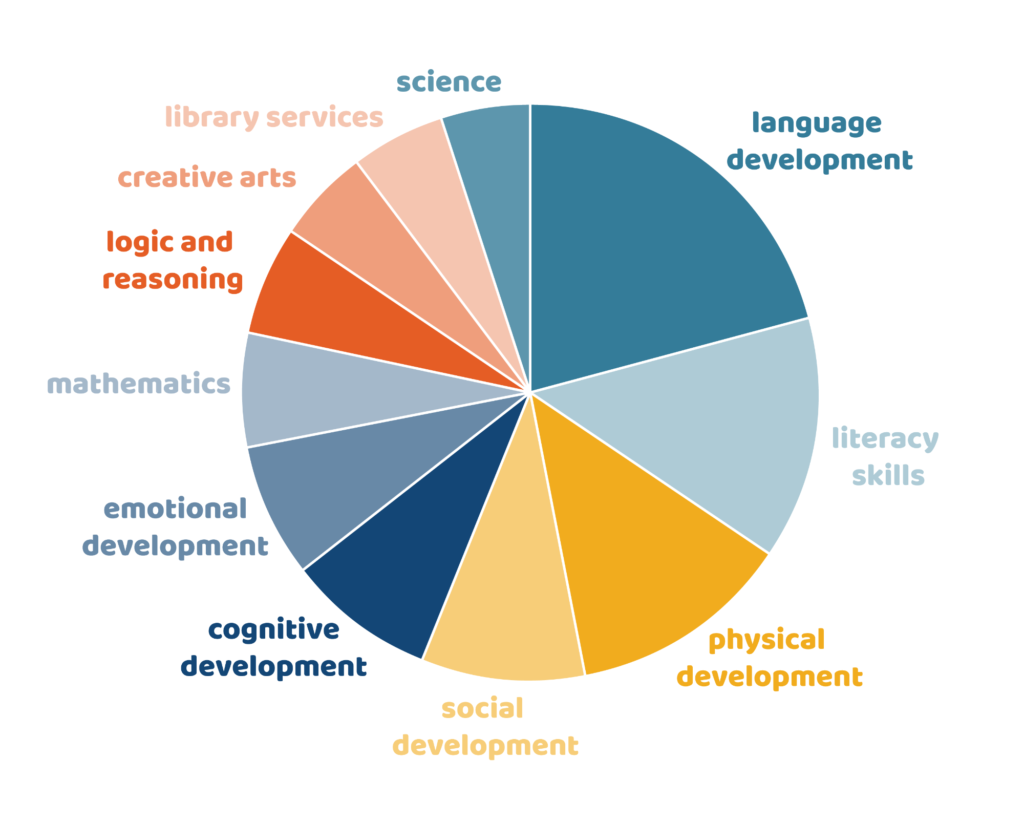 A child's brain is developing fastest from birth to age 5. Make the most of this time and help your child get a head start on the road to success with TALK!
TALK development
TALK was developed in 2017 with a Library Services and Technology Act grant from the Institute of Museum and Library Services administered by the Library of Michigan. Ypsilanti District Library led a team of library staff from across Washtenaw County who created the initial set of activities. Using the research-based program called Every Child Ready to Read that encourages parents to read, write, talk, sing, and play with their little ones everyday, we created easy activities parents can use to get kids ready for school success. Parents who sign up receive the activity suggestions via text message as small reminders to engage in back-and-forth conversations and help their kids learn through discover and play regularly.
The texts were reviewed by staff from Washtenaw Literacy and parents from the Washtenaw County Success by 6 Great Start Collaborative to be sure they were easy to read, offered activities parents can easily fit into their daily routines, and use supplies readily available around the house. HighScope Educational Research Foundation curriculum specialists reviewed the activities to ensure they align with a child's developmental level so parents receive activities tailored to their child's age. Short videos and colorful images teach parents new songs and games to play with their kids. Community partners across Washtenaw County helped bring the service to families and make it a successful service.
With funding from the Institute of Museum and Library Services (IMLS), TALK expanded across Michigan in 2021 and Indiana is 2022. Libraries that are interested can find more information here.
The HighScope Educational Research Foundation (HighScope) and Ypsilanti District Library (YDL) are working together through July 2023 to evaluate the TALK program. TALK users will be able to participate in this important evaluation by participating in surveys, interviews, and questionnaires.
TALK is intended for children 5 and under. Once your child starts kindergarten, your local public library and your child's teachers can recommend activities to build on the foundation you've established with TALK.