Masking Tape Roads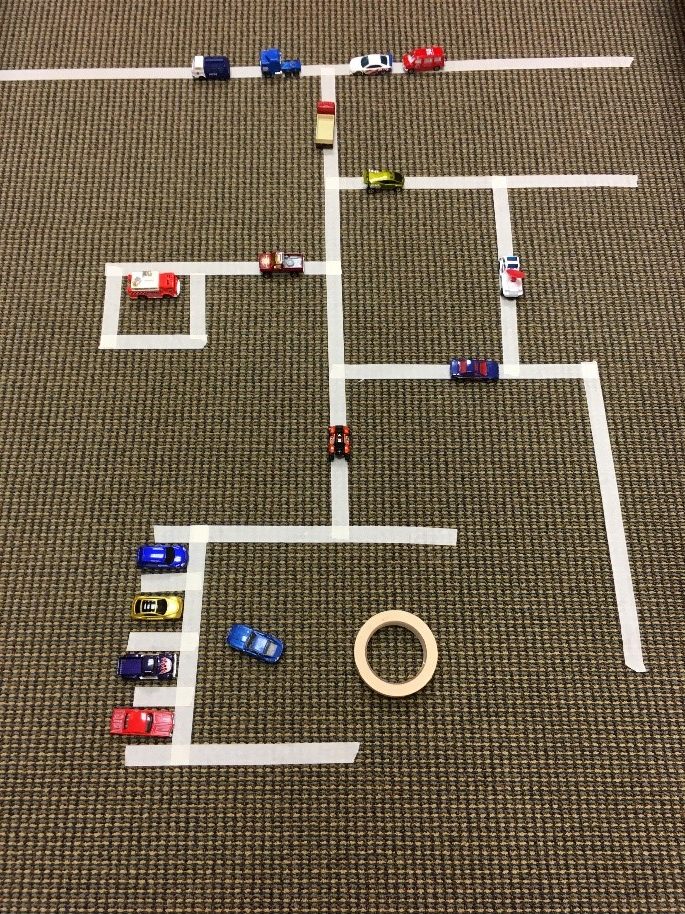 What You'll Need:
A roll of masking tape
Toy cars
Blocks (optional, can be used to add buildings)
Directions:
Help your child build a city using masking tape as roads for their small toy cars. Talk to your child about where they think the cars are going and what they are doing. If they are going to the grocery store, make a square next to the road with the tape for the store building. Perhaps they are going to pick up a pizza. Add a pizzeria. Make parking lots and long expressways. Ask your child where the cars should go next and keep playing as long as the activity keeps their interest.